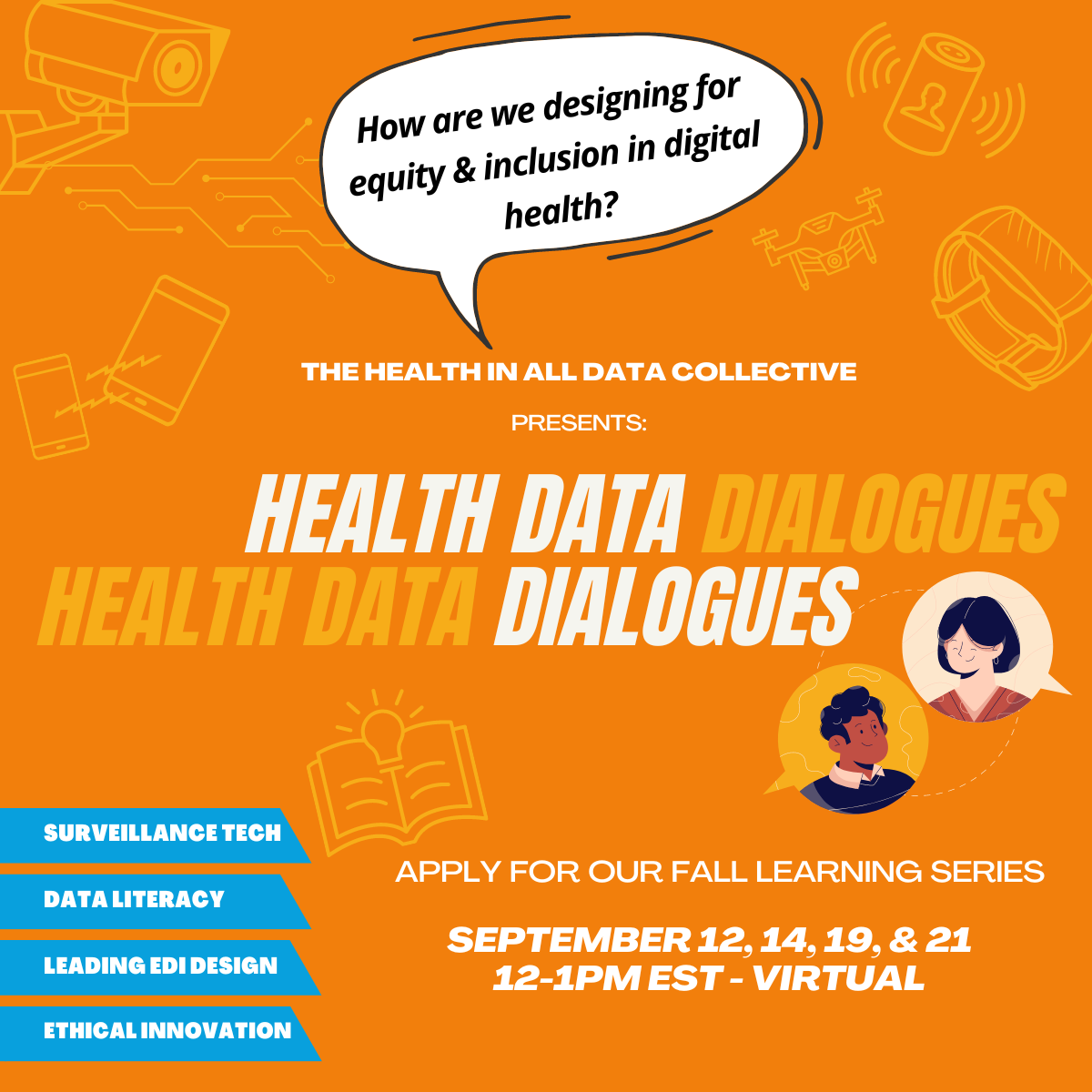 Posted on Thursday, August 25, 2022 02:01 PM
Join us to learn and connect with a multidisciplinary community of health sector professionals working to harness data's power in healthcare. Together we will unpack what is needed to ensure innovation strives to be equitable, inclusive and serves the needs of all individuals. We will support participants in understanding how health data can benefit health outcomes, and also perpetuate disparities and even cause harm to already vulnerable and marginalized communities.
Four-part learning series:...